I did my
Nice & Naughty List 2010
last year after my favorite beauty blogger,
Jen
did so. I decided to list down the same list for this year and drafted this post out a few weeks ago. Apparently,
Jen
did the same thing too.
(You guys just gonna check her blog- she's awesome!)
Since Christmas is over, Santa won't make it for my list. Therefore, Smurf is the one who's going to coordinate the award list for this year.
( I 'smurf' you!!)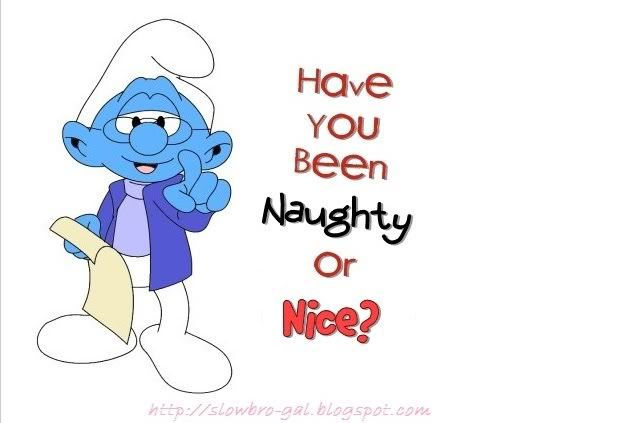 The list featured top 5 favorite products and 5 most disappointing products for this year. Let's Smurf bring you the Naughty list!!
NAUGHTY LIST
1)
Herbal Essences Shampoo
I tried Herbal Essences Shampoo ages ago and it wasn't a good experience for me. After years, I decided to give it a shot as I believe they should have improve their formula and packaging too. And I didn't know why, I love the smell of the shampoo but every time after wash, it makes my hair sooo DRY...I am so sorry for you all who love this but I just didn't think this works for me.
2)
Maybelline Great Lash Mascara
I love Maybelline mascaras!! It is my first mascara brand and I love them. I bought this mascara around RM10 during promo so it's definitely cheap!! But seriously, this mascara is very disappointing. I am not sure what formula did they used for this but when I applied, it does a very little lengthening and volume on my lashes. It make my lashes feels droppy and it clumps!! Gosh..Don't mentioned about the flakes and smudge as well. *sigh*