Hello Sleek Makeup! Sleek Makeup is one of the makeup brand that I really like. Why? Because they are famous with their quality. Some say it's equivalent to MAC at a very affordable price. Today I'm going to show you a recent palette I fall in love with Sleek i-Divine Respect Palette. This palette is part of the collaboration between london based fashion house PPQ and Sleek Make-up under

Shangri-La collection.
There are two palettes in the collection, but this Respect palette grabbed my attention.
The Respect palette is a mixture of warm toned neutrals, plum and corals, hint of hot pinks
in a mix of shimmer and matte shades.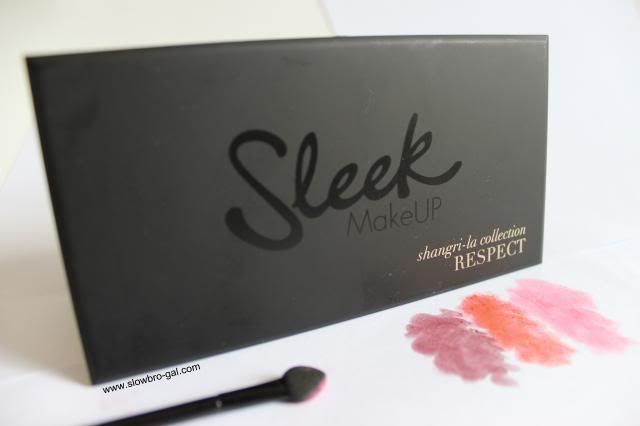 Don't you love the sleek packaging of the eyeshadow? =)
Ingredients: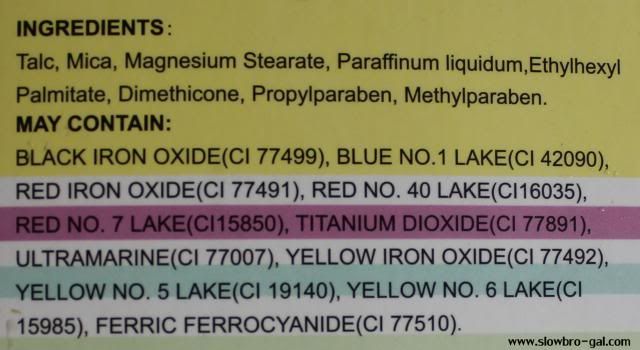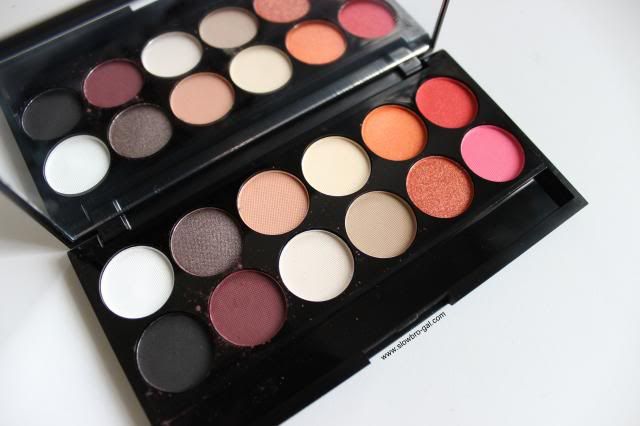 The shades in this palette are just stunning! I like the mixture of the brights and the neutral tones. The first impression, I was 'wow-ed' by the brighter tones, but these colors blends very well together with the natural colors giving you a softer hue.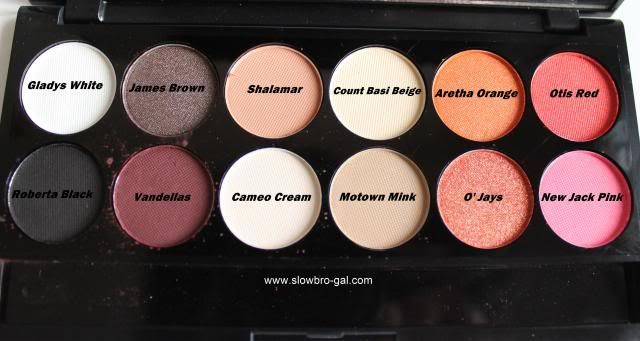 This Respect palette comes in a mix of both shimmers and mattes. Yay to Sleek on improving their texture of the eyeshadow. I used to have their eyeshadow palette which they has this 'waffle' look. I personally prefer this!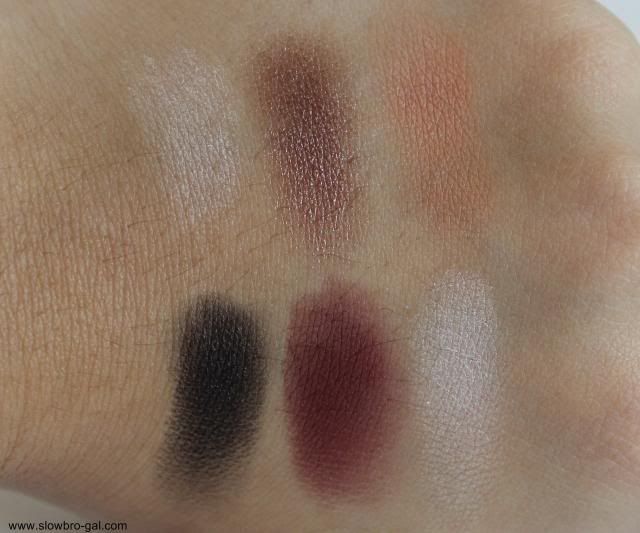 Left to Right
Top: Gladys White, James Brown, Shalamar
Bottom: Roberta Black, Vandellas, Cameo Cream
Sleek eyeshadow it famous for their pigmentation and long lasting ability. There are a few colors in this palette especially the mattes one it's a bit hard to swatched. Eg: Gladys White, Vandellas, Motown Mink. It took me a few swipes for the swatches to be seen on my hand. I'm not sure it is because of the matte texture, I do hard to same problem in swatching for my other brands of matte eyeshadow.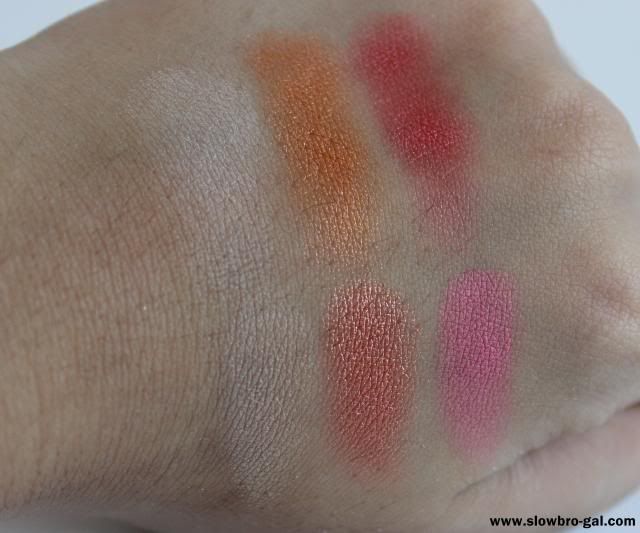 Left to Right
Top: Count Basi Beige, Aretha Orange, Otis Red
Bottom: Motown Mink, O'Jays, New Jack Pink.
The shimmers are stunning! I only swiped once and it applied smoothly on my hands. I'm not a fan of bright eyeshadows, but O'Jays, Otis Red and Aretha Orange steal my heart away.
This palette is pretty versitle that you could creates a lot of looks out of it from down to earth office look to bright summer or halloween party.
And so, Halloween is around the corner. You may use this eyeshadows. :)

Above is the EOTD with Sleek Respect palette. I used this without a primer and blended in the bright colors - Aretha Orange and O'Jays with the neutral tones. It gives my eyes a soft and subtle look. Isn't it pretty??
Rating: 4.5/5
I ❤ ❤ this!!
Overall, Sleek i-divine eyeshadow never disappoint me. This palette is very ideal for travel. You could use the coral shades such as Otis Red, O'Jays and New Jack Pink as blush, if you forgot your blusher. I think that this is one of the prettiest and user friendly palettes that Sleek has made in a long time beside my favorite 'Oh So Special!'.
For the price of S$18.50/ RM48 for this palette, I highly think it's pretty worth it! I would highly recommend you to get them if you hasn't try them.
Apparently, this is a Limited Edition palette and it has been sold out in Sleek website.
What do you think about this palette?
Good news for all of you! You may get them from Shopping District. They do carry this eyeshadows and a few Limited Edtion i-divine palettes and they do worldwide shipping with tracking number too.
You may even get 10% off for all orders above S$80 for the month of October at
www.shopping-district.net upon checking out.
Coupon code: slowbrogal