There're quite a few of beauty boxes subscription in Malaysia. I guess most would have already knew some. Today I gonna talk about the one my friends been talking about for long and I'd missed.
Like most boxes out there,
Mivva Beauty Box
runs the same concept. Where you pay a certain amount and wait for your surprise parcel to be delivered to your doorsteps.
I am liking the black color polka dots design. The only think I wish their box would be sturdier. I don't really fancy the paper cupboard box cause it couldn't support a lot of weight else the box will be out of shape. :'(
Inside the box, you may find the products/samples wrapped nicely under the black paper secured with Mivva sticker.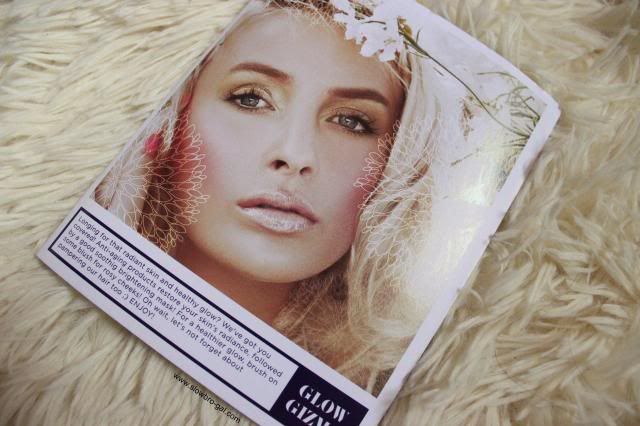 The box I have is their September box- Mivva "Glow Gizmo".
Inside the welcome card, there's a detailed product information for us to read. But I guess if they could include company website in, it would be better.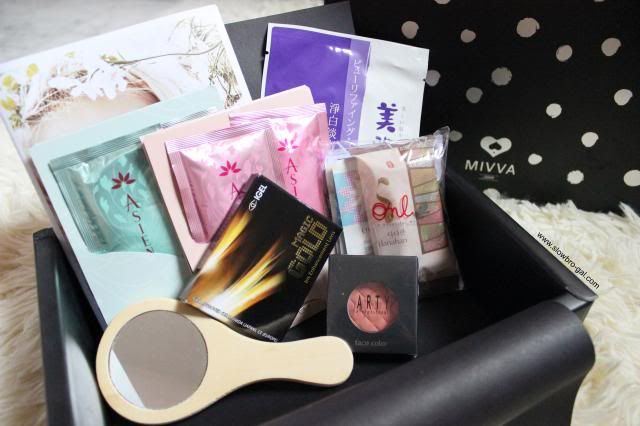 This is what it's inside the box. What's your first impression seeing them?
Arty Professional Mania Face Color - [Full Sized] RM45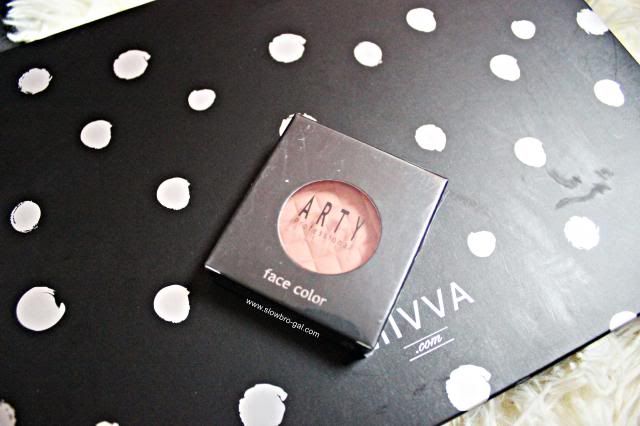 The full size product in the box that I'm pretty happy with it. Mainly because I love receiving cosmetics. And yes, it's blusher - face color! According to the description, it can be used as eyeshadow too. But I guess it's too peachy on my eyes.
Beautymate Purifying and Brightening Nano Mask
As my blog reader, you would know I never consider 1 piece of mask as full size item. But an extra sheet mask is a love! Who doesn't love pampering herself with a sheet mask?
IGEL Magic Gold Iris Enhancement Lens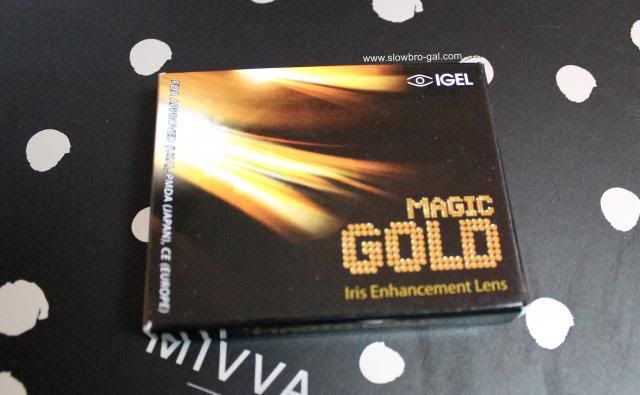 I love color contact lens a lot. And yes, I am a contact lens user! I'm pretty excited to try this contact lens out until I realized it's plano. I don't think they expect me to wear this lens and while wearing my specs? I'm bit disappointed that they sent me this in plano. It's true that they actually asked the subscribers to fill in the survey and fill in their power. I did, but still. *sigh*
I couldn't wear this. So anyone wanted this lens, let me know.
Asience Shampoo & Conditioner
I don't remember when is the last time I used Asience products. They're actually quite good but I don't had a very good experience with their conditioner for my oily scalp when I used the gold series ages ago. I guess its time for me to re-use them? Probably it works different on my hair now. I had a handful of 4 sachets of this samples, maybe I used them when I travel.
Somang samples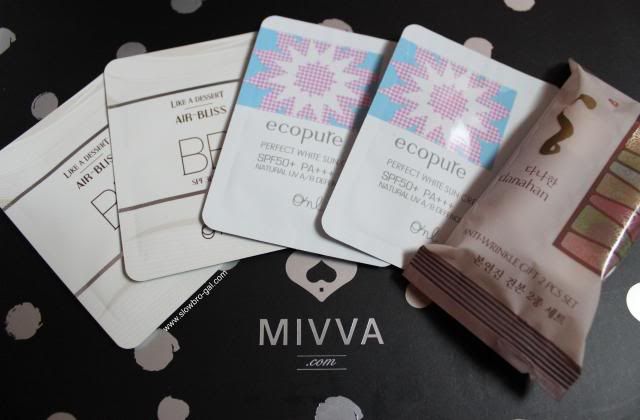 I heard a lot about Somang. Their design remind me a lot of Sulwashoo but a drugstore version. I'll probably skip the skincare samples but I would love to try the bb cream. BB cream fanatic is back! =D
To be honest, this is my second box of Mivva. I wasn't impressed with their box. Both boxes didn't really 'wow' me a lot. Most of the reviews said that their September box was okay not as good as their previous one. That's pretty unlucky for me. :'(
Overall, the box was okay. They had a wide variety of samples in their boxes (from hair care, cosmetics, skincare) and two full sized item. But I don't fancy the samples sachets. A bit too much I shall say and the contact lens is a bummer for me.
Nevertheless, I do like the little wooden hand mirror given as a gift in their box. It was quite thoughtful for them to include gift to
their subscribers.
I'm still contemplating if I should subscribe for the next box after two boxes. Shall I? The box were priced at RM38/box. If you subscribe for 1 box (1 month), you will be charged RM10 for shipping. So they encourage you to subscribe at least 3 - 6 months so you can enjoy the free shipping.
Had you subscribe them? Tell me what do you think about it!
Please visit their website for more info.