This is one of my very first bronzer palette I purchased years ago and I couldn't believe it still nicely placed in my wardrobe till now. My bestie love this so much and I eventually gave it to her ever since my makeup table expanded. So far my purchases on ELF Studio line has been fairly good for me. Out of 10 products I have only one of them which I am not favorable with.
When this palette released years ago, it got into hyped and raves online for a dupe of NARS but much more cheaper!! Without much consideration and I need my first bronzer and yes this is MINE!! Initially, during then there wasn't much bronzers for ELF Studio line.
They say: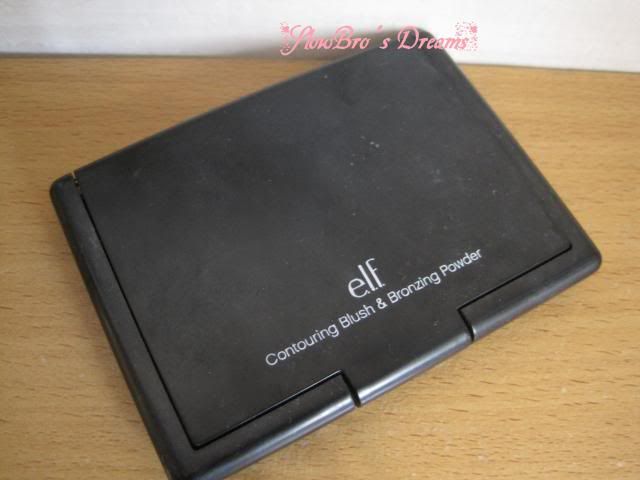 "Create a healthy and natural glow all year long. The Blush highlights the cheeks to add a flush of color, while the Bronzer accents and contours cheekbones for beautiful definition."
Packaging: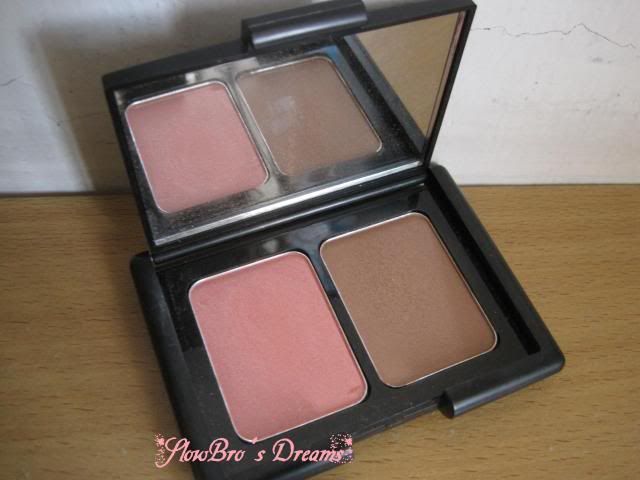 It comes with a blush (14 o.z), a bronzer (4g) and also a big mirror which is quite useful for travel purposes. They said it may look almost like Nars packaging except the black packaging are not made of rubber. It is a plastic.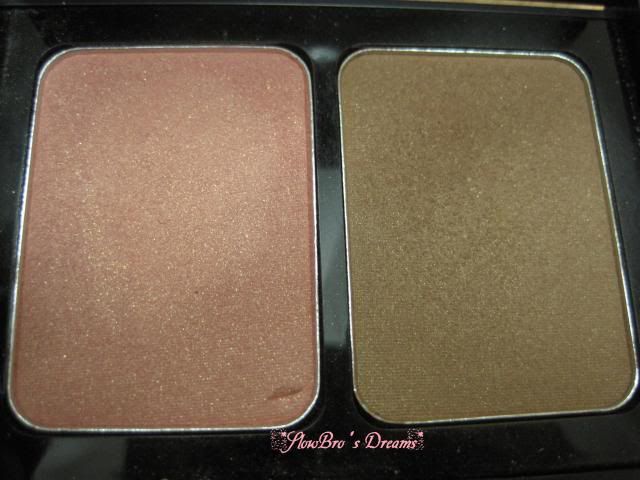 So you don't have to worry of dust. Overall, the packaging is very huge comparing to the other products I have in hand.
Ingredients:
Talc, Mica, Magnesium Stearate, Ethylhexyl Methoxycinnamate, Paraffinium Liquidum (Mineral Oil), Hydrogenated Polyisobutene, Sodium Dehydroacetate, Iron Oxides (CI 77491 CI 77492 CI 77499), Titanium Dioxide (CI 77981), Red No.40 Lake (CI 16035), Ultramarine Blue (CI 77007)
Swatches: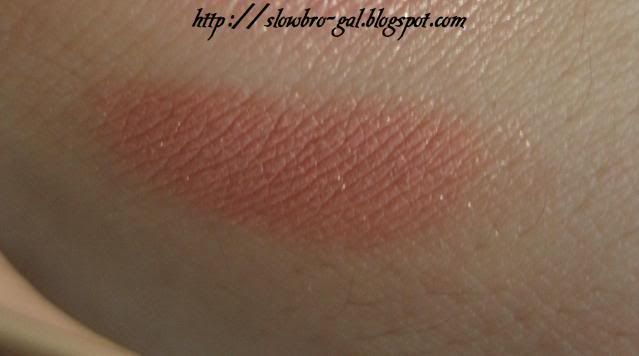 The blush color is more towards coral but I find this much better than their own Candid Coral. It may look very shimmery on the pan, but it doesn't look shimmery to me. The swatch look like dark coral peach on my skin.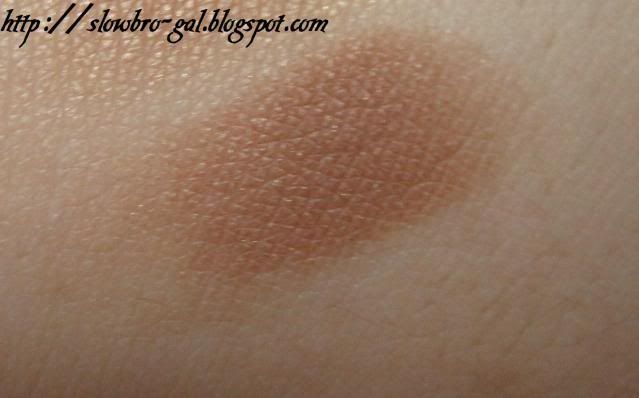 The bronzer look very pigmented as well. So you gotta be very light-handed if you have a very fair skin. Else it will look dirty on you. Texture for both blush and bronzer doesn't goes very smooth if you're comparing it with other high-end brand but it is not too tacky that you couldn't blend at all.
My say:
I absolutely fall in with the blusher before I love the bronzer. The blusher make my skin glow without have too strong shimmer. But it takes a while to blend it in. The main reason I bought this because I need a bronzer and I can YES!! This bronzer works perfectly good on me with an angle blush brush for contouring. Since my skin is medium color, I don't not have a big problem that this may be too dark for me.

As mentioned earlier, my bestie love this product very much especially the bronzer. (Contouring technique did a part of it). The blush and bronzer lasted me for a couple of hours on my oily skin. So, you might need some touch-up after that. Lots of reviewers compared this with the famous Nars O-blush, I gonna do a comparison on that later part.

For the price of only US$3, this contouring blush & bronzing powder definitely worth more than the price tag!! It was better than I expected with the amount I paid for. Have you ever tried this product? What's your say?