I've been missing the blogsophere!! Do you miss me?? Not sure why but I missed your comments!! If you guys happened to drop by my blog, please comment - I really miss all of you. =)
If you read my
previous haul post
, I actually bought this
Limited Edition Dollywink Eyelashes Set.
If you're a fan of
Tsubasa Matsuwaka - Japanese famous Popteen Gyaru model,
I bet you should not miss this item!!
The packaging of this is pretty cute and huge compare to the others!! As it comes with 2 different pair of lashes and the limited edition eyelash casing.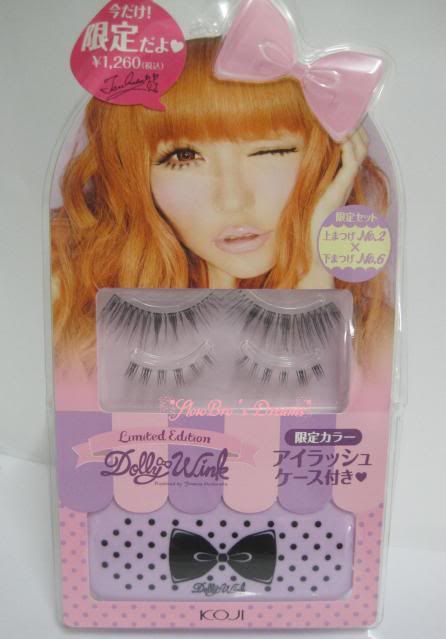 I actually doesn't find it very special as this set consists of
No.2 Sweet Girly (Upper Lash)
and
No.6 Baby Cute (Lower Lash).
But the focus goes to the purple eyelash casing as the normal one is in pink color. Beat me! I just couldn't resist temptation from my friend that convinced me to get this. 
**Photo heavy post**