ELF (Eyes Lips Face) is well-known for their affordable price products. Besides their Studio Line which produced incredible good quality, I love their Mineral Line too!! :) I bought their Mineral Lipstick way back in January, but it got stuck in US and it took months for me to retrieved my missing stuff. That's another long stories which I will talk about next time.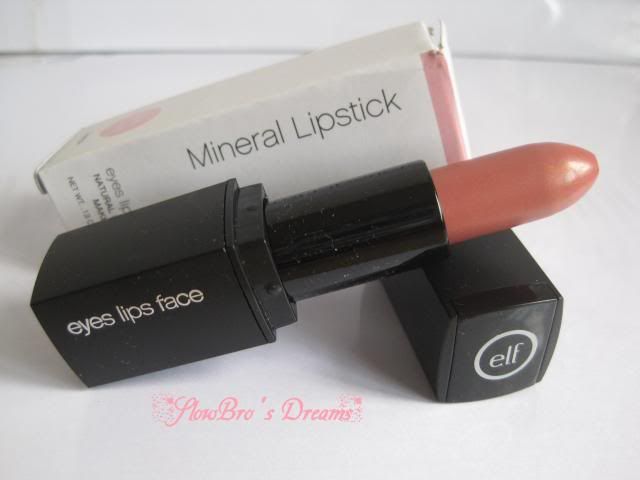 The color I got for the ELF Mineral Lipstick in Nicely Nude. Don't blame me, I am very addicted to nude lips.
Now you can hydrate your lips and get a lasting soft color naturally! This nourishing blend of exotic oils, natural waxes, vitamins and plant extracts create the perfect moisturizing formula. The sleek lipstick has superior color payoff, glides easily onto lips, and is long wearing. Lips stay perfectly hydrated and soft throughout the day for no fuss, lip loving happiness. All our mineral makeup is 100% mineral based with no parabens, no preservatives and no chemical dyes.
Packaging: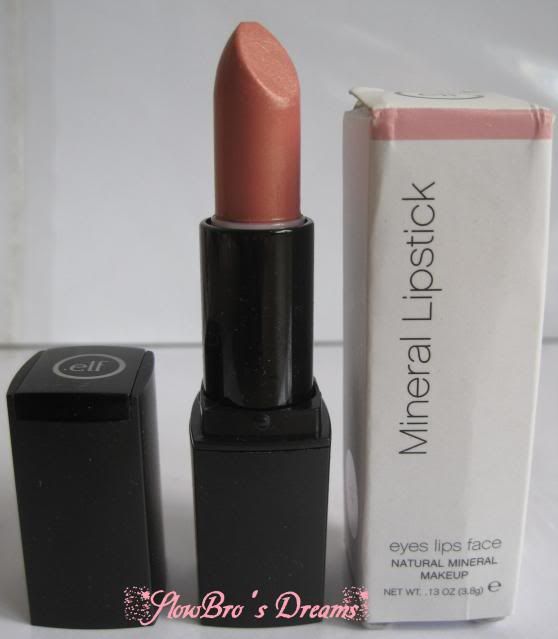 Honestly, their simple black packaging is way better and it makes it look much more expensive. The black plastic packaging are quite similiar to Revlon Colorburst though.
Ingredients:

What I really like about this line is the natural ingredients. Shea Butter,Olive, Jojoba and Coconut Oil are definitely moisturizing for your lips.
Texture/Swatches:
The Nicely Nude I got has medium sheer muted pink. A very lovely color but I wouldn't call it as nude because it wasn't nude at all. It look more like a soft pinkish color to me.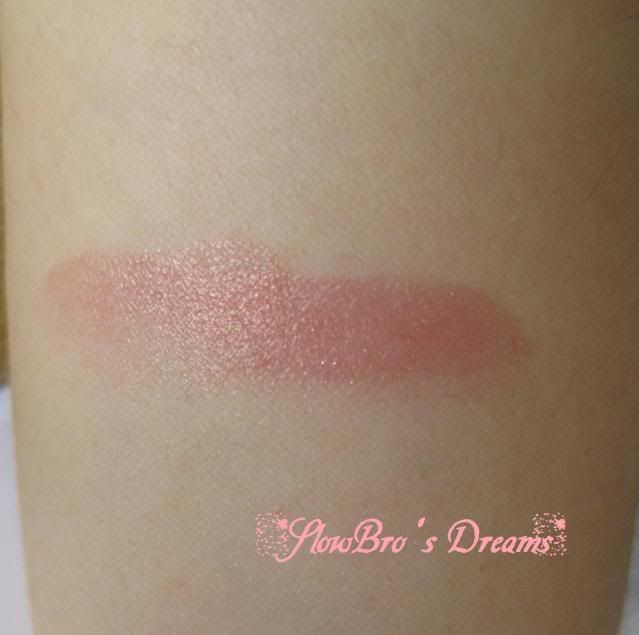 The color payoff is great, it's got a slight sheen but is mostly matte. The consistency of this product is a good blend of a lip balm and a smooth lipstick. Probably is because of their moisturizing ingredients.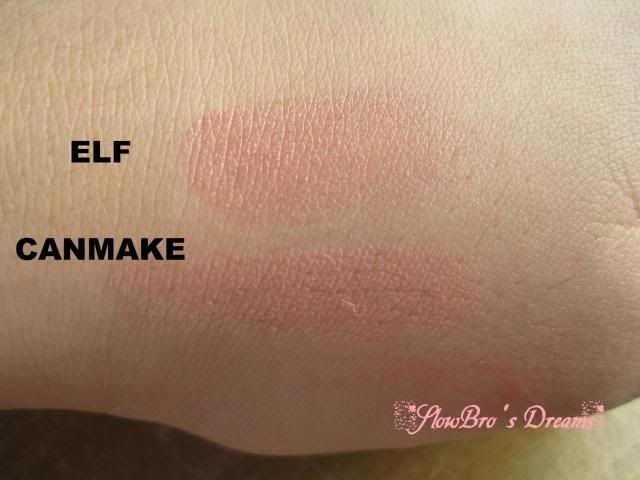 I would say that the color turns out more pinkish-coral comparing to my Canmake Melty Rouge in Baby Pink. The latter is much more nuder in comparison.
My say: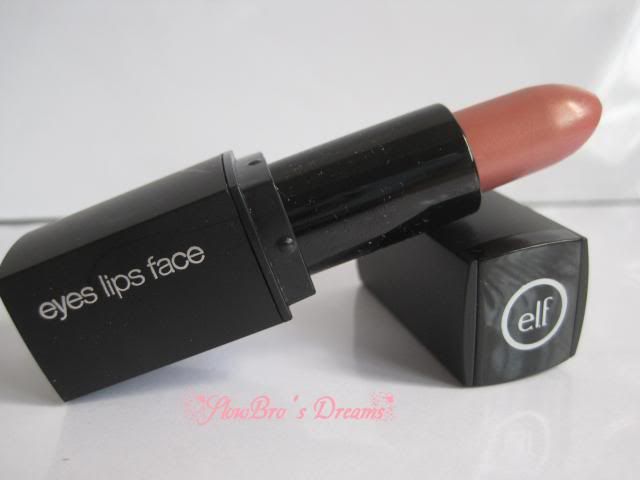 I have pretty dry lips and I actually find this moisturizing. It doesn't settle into the lines in my lips. Not to mention the staying power is pretty good. It lasted about 5hours which is pretty awesome. For the price I paid US$3, it definitely worth buying more different colors to try it on.
Rating: 4/5
Overall, it was a great-value buy product. I love how soft and moisturizing this lipstick is. I would definitely purchase more with different colors in future especially when ELF often have their 50% - 75% discount code on mineral lines. For the price, why not give it a try? =)
Have you tried ELF Mineral Line Lipstick? How do you find it? Do share with me.