I am so sorry to all my readers that I kinda abandon my blog. Life's been so busy for me past few weeks that I'm slagging on my blog post and reviews. I gonna keep my promised that I shall be hardworking in updating my blog in future.
I've been spending a lot of my savings last month on cosmetics (of course), some gadgets and also traveling. A little sneak-peak for everyone of you: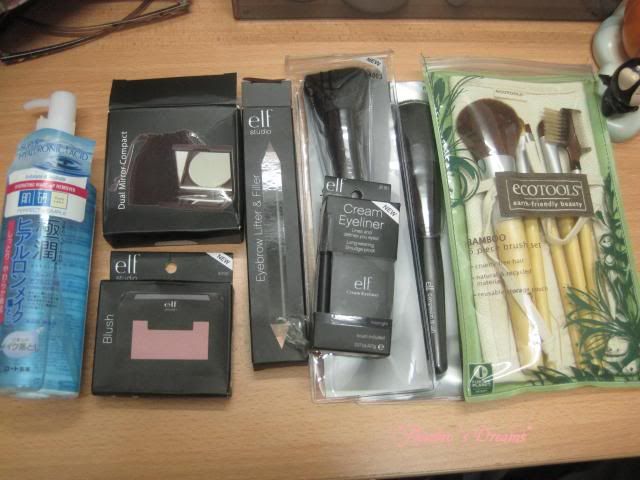 My U.S hauls!!
My Taiwan Hauls!!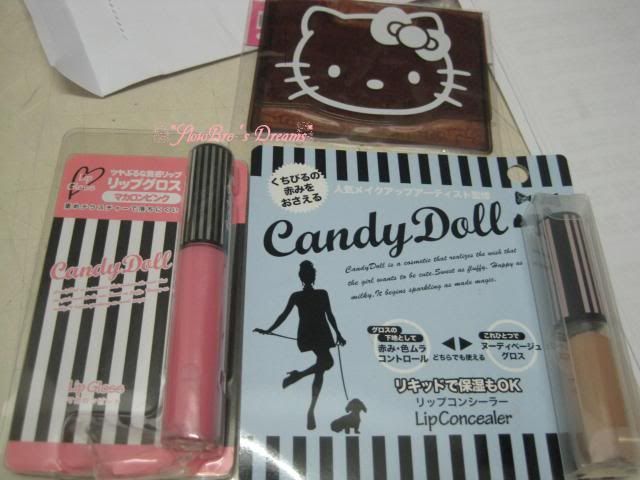 My Japan haul~~
(Will upload the others for next entry)
The gadgets that broke my piggy banks are from Apple family~~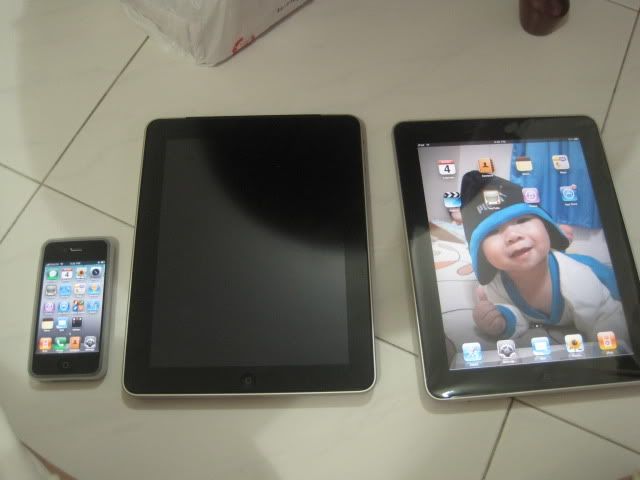 One big family~~
Here's one and the only one FOTD for all of you~~
(Seriously I'm kind of shy-cam to show my face here. And my makeup skills are not really good though.)
Items used:
Sasa HD Perfect foundation
ELF Mineral Eyeshadow Primer
Coffret D'or 3D Lightning in Gold Variation
Covergirl Lash Blast Mascara
Makeup Masala Gel Liner in Black
MAC Mineralize SkinFinish in Stereo Rose
Hope everyone of you have a great day ahead. Do remember to join my
giveaway
ya!!