Do you exfoliate your face weekly to remove the dead skin cells? Yes I do and here I found one of the most expensive scrub in my stash.
The
Laneige Strawberry Yogurt Peeling Gel
by Amore Pacific is a gentle peeling scrub that exfoliates dead skin cells to reveal radiant skin.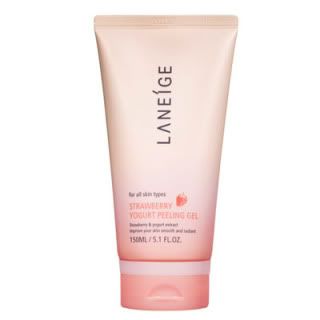 Strawberry is a natural occuring alpha hydroxy acid. It sloughs off dead skin cells, especially on dry skin that tends to clog pores, causing dull skin and breakouts. New and improved version contains Yogurt Extract. Soft gel formula does not irritate skin. Non abrasive and suitable for all skin types. [Written on the box]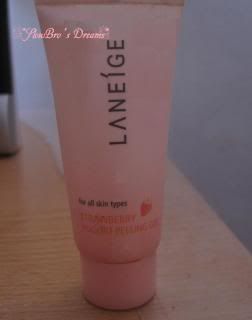 The pinky packaging look so cute and girly. If you love Strawberry, you will love this too. It has a slight smell of strawberry but not sweet and yummy enough. (Laneige Strawberry Yogurt Pack smell soo yummy~~
♥
♥) It come with 150ml which is a very big tube that can last you very long.
(The picture above is sample size pic)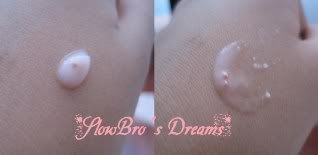 The texture is slightly watery when you squeeze out from the tube, therefore you gonna be extra careful on squeeze out too much product. And you only need a small amount of it to exfoliate your whole face. Did you see the little pink dot there? It is known as the strawberry particles that helps exfoliate your skin.
Massage the scrub gently on your skin until you see flakes appear. The
flakes
helps to take away the dead skin cells. Then rinse off with lukewarm water and you will instantly feel your skin as
soft as baby skin
.
Honestly!
♥
♥
Rating: 4.8/5
I have a very sensitive and acne-prone skin. This product doesn't break me out or too harsh for me. Overall, it is a
very good product!
But the price is the only drawback. This product cost about RM80 per tube.
I would really recommend this for those who have sensitive skin like me and of course have extra $$ to splurge on.
Any of you have found your best scrub or exfoliate? Do share.