NYX Cosmetics is well-known for their very affordable price and quality. When
Non-PareilBoutique
has 20% off storewide, I craved in and ordered the NYX new eyeshadow palette. There are two new collections for the
NYX 10 Color Eyeshadow Palette: The Runway Collection
and For your eyes only. Mine is the
NYX The Runway Collection in Jazz Night.
The classic packaging: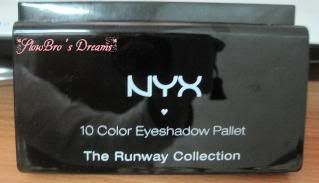 Here's the ingredients list: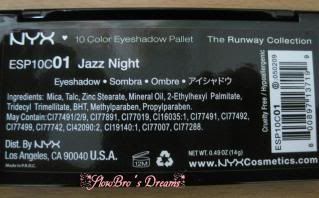 The eyeshadow palette comes with a big mirror and a small eyeshadow sponge. The mirror is huge for you to see your whole face not just your eyes. I found that the sponge is a dump as it is very rough.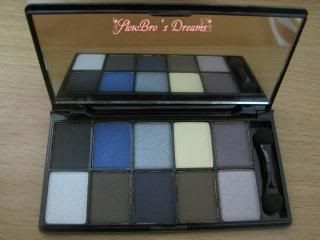 Here are the swatches: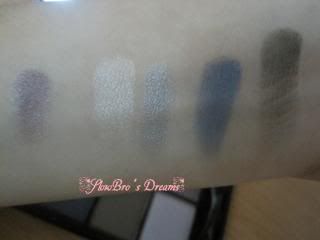 My Say:
I'm very
disappointed
with
this pallet
. The color in the palette look very pigmented but not on my hand. The color
consistency is quite different
for each color. I found out that only 5 colors in the palette are quite pigmented and soft especially the blue. While the other colors was too blah and the texture is
too rough
. I personally tried the silver color (top) for smoky eyes, but the texture was too rough and the
color fly-off everywhere
on my lids which is too messy. Eww~~
Here's my EOTD:
(I only use the 3 colors)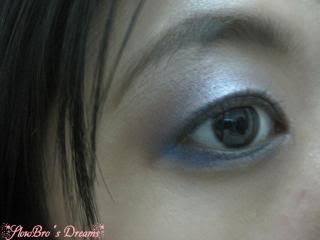 The colors turn out great but it crease easily even with eyelid primer. It only lasted me about 3hours before it start to crease.
Overall:
I'm
very disappointed
. The palette is great when traveling if you can only take a small amount of makeup with you. But I'm definitely would
not repurchase
this palette. The single eyeshadow and trio palette works far better than this.
I heard NYX 10 Color for Smokey Eyes is far better than this. Shall give it a try soon. How's your experience with NYX eyeshadow?