I've been using
Maybelline Clear Smooth BB Cream
almost everyday ever since I fall in love with it. So when Maybelline launched a BB cream in stick - BB stick, I couldn't resist bringing this home with me.
They say:
Clear Smooth BB Stick is a multi-benefit product that combines the benefits of skin care, make-up, and sun block in a stick.

It gives you the ultimate coverage in a soft smooth texture. It lets you stay shine-free for up to 12 hours!

Dermatologically tested. Recommended for oily or combination skin. Suitable for sensitive and acne-prone skin.
Packaging: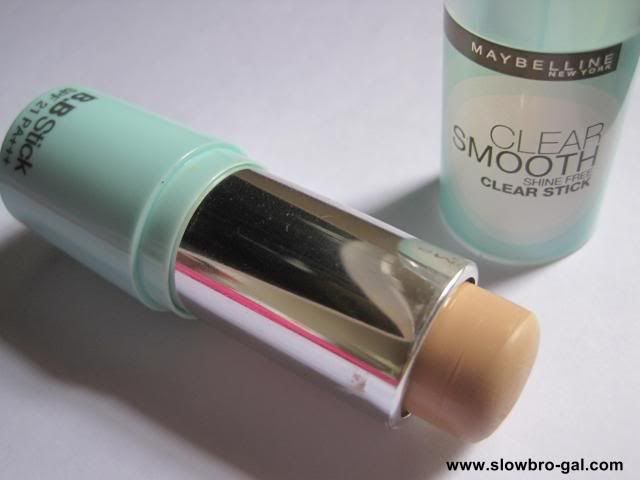 This BB Stick comes in a very small and sleek tube. The 10g green tube is quite light-weighted and small that you can put it inside your handbag without hassle. The packaging is like a lipstick-a-like where you have to take off the cap and twist-turn the product inside.
Texture/ Swatches:
Swatch from stick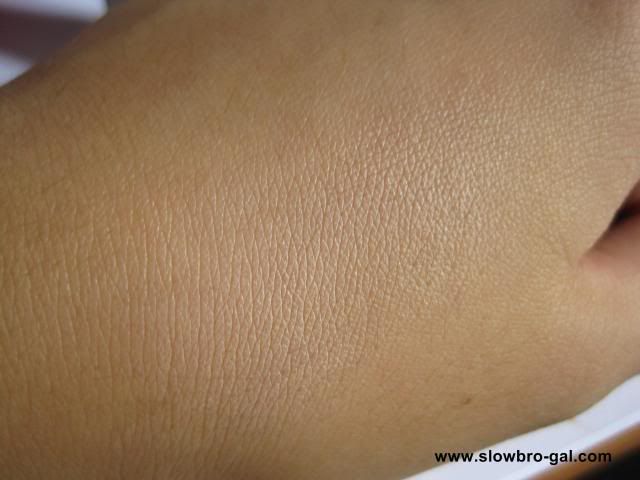 After some blending
The product comes in two shades 01 Fresh and 02 Natural with SPF 21 PA+. I am using 01
Fresh
because the other color seems to dark for my skintone. It's quite creamy and thick from the swatch, but it disappear into your skin after blending it out. Probably because it's quick creamy/powdery and thick, I find it a bit hard for me to blend.
My say:
Firstly, I doesn't really fancy the texture and
thick coverage
. I know how cream based product is a bit hard to blend out. Probably I am just used to using light-weighted base that I find this uncomfortable. This BB Stick covers imperfection such as redness and uneven skintone and a bit of small acne scars. The coverage is
medium
, it couldn't really cover my panda eyes though.
As you can see from the picture above, this BB Stick leave my skin into
matte
with a little hint of glow. I personally think that it leaves a little white cast and look a bit powdery grey on my skin. The
oil-control was okay
and
lasting powder
is okay for me. It could last me about 5 hours after application before it started to fade off and turn oily.
One thing I am a bit disappointed with this BB Stick. It emphasized my dry spots a lot. A closer look of my cheek and you can see the product cling around the dry parts of my skin. I circled the part which the product clumps into.
I don't recommend this BB Stick to people who has dry/combination skin. I reckon this works better on oily skin because the application is much smoother on my T-zone area
(which is oilier).
As much as I expected, this BB Stick doesn't works very well on me. :'(
Rating: 3 /

5
Overall, I find this product very useful for touch-ups. It is not the best product for base but definitely a good-to-go product. Towards the afternoon/evening when your face turns oily, use this BB Stick to keep your face look matte and your makeup look fresh. I find this work very well with
Maybelline Clear Smooth BB Cream.
This BB stick are available in most Maybelline counters with two different shades and it priced at RM24.90.
Have you tried this Maybelline BB Stick or any BB cream in stick form? Let me know how you feel. =)