It's a trend today that people now love to take pictures through their phone and upload it to social media platforms such as Facebook, Twitter, Instagram and whatever you-named -it! Personally I love to do so as well but most of the time, these platforms doesn't tell stories as much as I wanted to share along. (PS: You know how they restrict our letters input. Yes Tweetties, I am looking at you!!)
So I thought it would be fun to actually compile those pictures and make a blog post out of it.
Let's call it TGIF Insta! (Why?Mainly because I love Friday...Who don't??)
Today I gonna show you the Holiday Edition because Christmas and New Year holiday just ended last week!! =)
1) Hauls
I bet you might already seen this in my Insta/Facebook, but I wanna show you guys again. *proud*
I cannot imagine I've been shopping for the whole month of December. (
Ouch to wallet!)
The top two are my most expensive purchase of the month. A new camera - Canon SX500IS, it's such a compact semi-pro cam that I can bring along with me for travelling. The gigantic dslr is sucker for me to carry along because it's sooooo heavy for me. :'( My new slippers - Fitflop. I've always wanted to buy it but their price is just exorbitant! Well, I believe you pay what you got. So, it better be comfy. I also bought the Limited Edition Jill Stuart Big Apple Collection because I am sucker with pretty packaging. It's just too pretty to resist though. Apart from that, Watsons had crazy sales and I stock up my favorite products and of coz new stuff which I gonna review soon.
2) Gifts/ Presents
Received quite a few gifts from my friends, family & colleagues during Christmas. But this little tortoise soft toy is one of the most significant one. It is actually a handmade gift given by the children from the needed. This little surprise does makes me feel happy and loved! <3>3>
3) Nails
Holiday/ Christmas are about bling-bling! That's the only time that I did a green-bling-glitter on my nails. The combination of OPI Nikki Minaj Fly & Save Me. Am quite surprised that it actually lasted for more than 10 days without much chipping of and the OPI Fly does stained a bit though.
4) Dress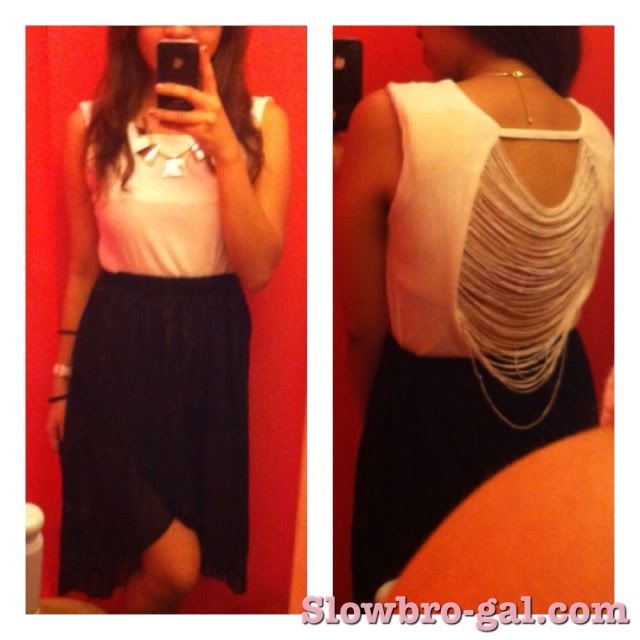 It's time to dress up a bit for Christmas! This is the little dress I wore for the dinner. A simple dress with added accessories glam up everything perfectly. Did I mentioned to you that I like the back of my dress? :p
5) Makeup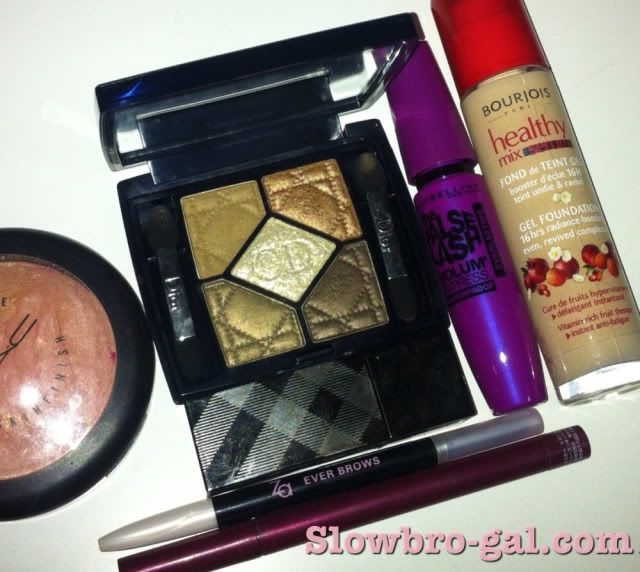 What's holidays without makeups?? The above are the items I used for my Christmas dinner. I really love the Dior Golden Savanah palette - it's my first palette from Dior. The color is quite vibrant and texture is smooth. I hope I don't get addicted in getting more Dior palettes. =p
And so, I am inviting everyone of you to join me on this list - The Holiday Edition. Just list down whatever things you've done and like. Drop me a comment and link, I'll definitely pay you a visit!
Do let me hear out your ideas, I probably roll this out weekly. ^_^

PS: You don't need have an Instagram account. Any pictures will do. Just drop me a link. No blog? Twitpic me @slowbrogal =)