I got a message from courier service last Sunday telling me that he need to deliver something to me but no one at home. I am quite impressed with the service that when I got home the box is already on the table. ^_^ I don't expect my
Bellabox
reached me this early because usually my box will reached me later than anyone else. Most of them already revealed what is inside the box online.
(kill the surprise right?)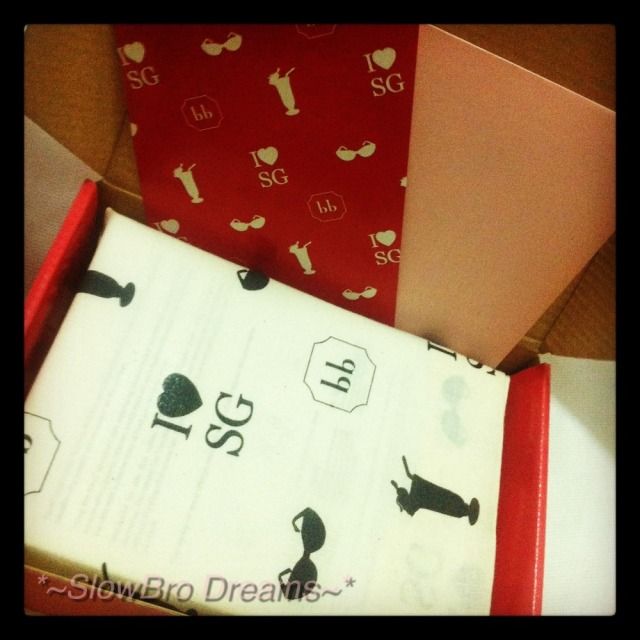 August is a celebration month for both Singapore and Malaysia (National Day). So the theme would based on Happy Birthday Singapore! The packaging is so cute right?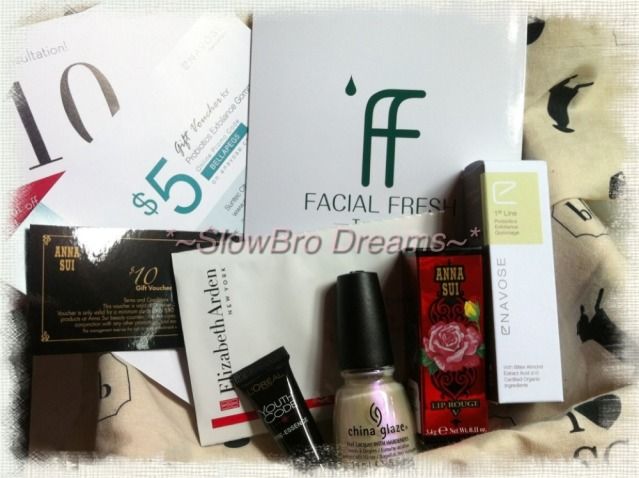 First impression - the content of the box is quite light this month. But surprise me, I love it!!! Although they might not be full-filled with products, but it's totally worth it.
Enavose Probiotics Exfoliance Gommage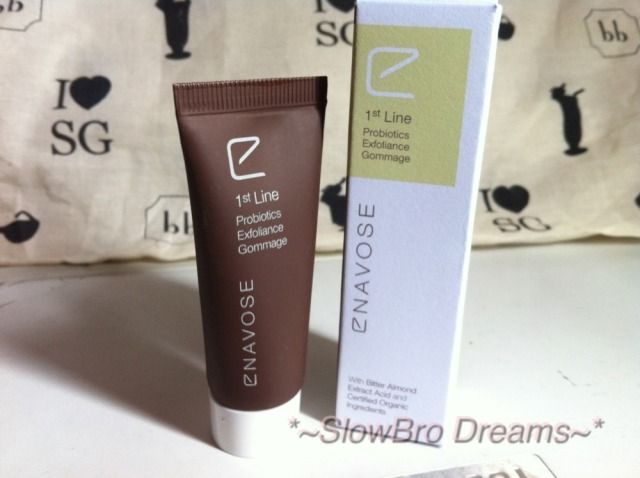 Did I mentioned that I love Enavose products? This deluxe size of scrub is great for travel and I can't wait to try this. It is a gel-based scrub. =)
Facial Fresh Treatment Tea Tree Mask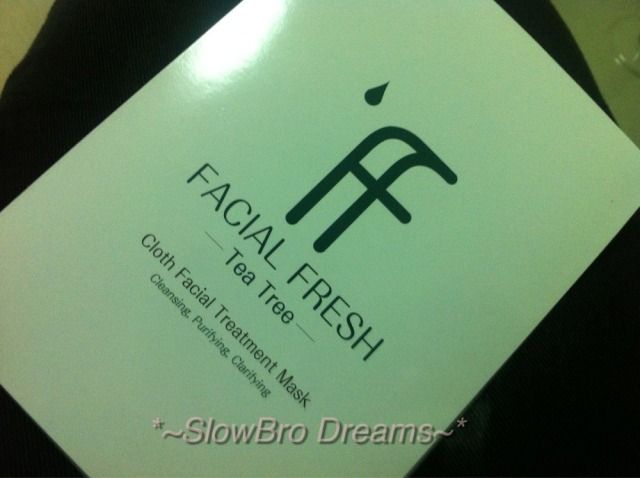 It stated that one individually mask cost about $8.95 and the packaging doesn't appeal to me compare to the others Taiwanese mask I used. And it's tea tree which means it is mean for acne? Gonna use them when it's time of the month. (I usually had breakout during then)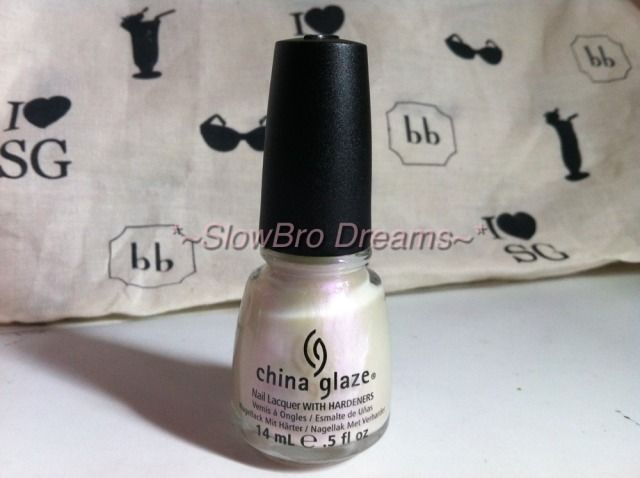 This is one of my favorite item in the box. A full-size of China Glaze nail polish in Rainbow. Although this color is not something I will buy, but it is definitely worth trying. The color is very sheer but one coat on top your normal polish the color be fabulous! Shall review this next time.
Loreal Paris Demo-Expertise Youth Code Boosting Essence
I've read so much raves about this essence and I actually bought one for my mom. I haven't try it though but it does really seems good.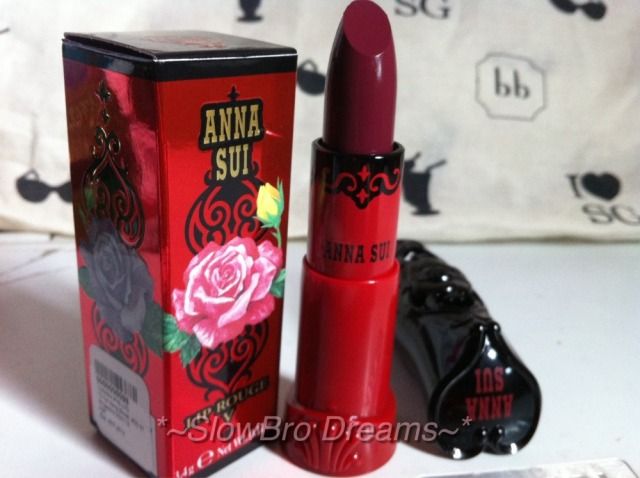 This is one of the product I love the most! I never expect to see Anna Sui in my box and morever it is a full-size item. This gonna be my first Anna Sui item in my stash. Don't you see how awesome and beautiful the packaging of the lipstick? I was given a berry color lipstick which I don't usually wear. So there's a push factor for me to try it now.
Elizabeth Arden Visible Difference Skincare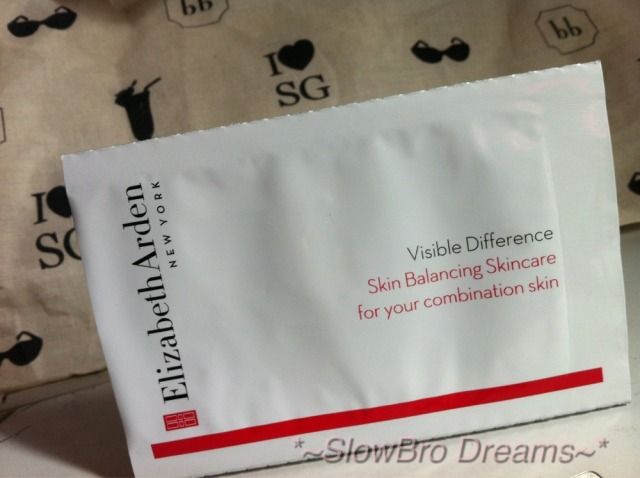 This is a 3-steps skincare sachets which I personally don't find it appealing to me. I prefer if they give me the Philosophy skincare - I really wanna try it.
And I realized ever since Bellabox increased their price from $15 to $19.95, they included a special bonus for all the subscribers. Last month, they gave us the cute
Bellabox Lipstick Pen
(Read review here)
and this month is
'I Love Singapore Insipired Beach Bag'.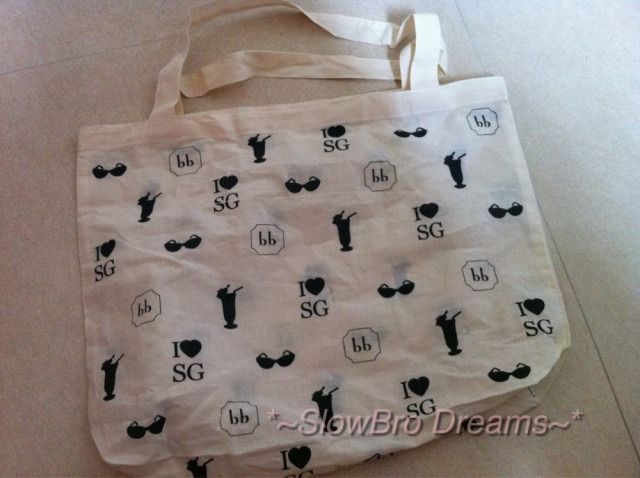 I highly doubt that this beach bag could carry any heavy stuff due to it's quality but the effort of it shows how thoughtful Bellabox team are. Kudos to Bellabox! There are discount vouchers from Elizabeth Arden, Enavose and Anna Sui which I don't think I'll use them. :p
So far Bellabox had yet to disappoint me unlike others boxes that available in Singapore. Two full-sized products - Anna Sui Lipstick $40 and China Glaze $15, it is definitely worth more than the price I paid. If you're in Singapore and would like to try one Beauty box subscription, I would definitely recommend Bellabox. =))
For more info, please visit the below:
PS: Coming up next......Another new Beauty Box subscription is here in Malaysia!! ^_^
** The product were purchased

by my hard-earn money. I am not affiliated with this company and review stated are based on my opinion. Please proceed to read my disclaimer policy if you do not get my means.**