Sorry for being MIA for quite a time. Time flies so fast that we're now half a year toward 2012. Wondering what will happened when December 2012 is coming around the corner.

Anyway, I decided to share the products that I've frequently used and finished. Let's called it my Monthly Project Pan. This could also encourage me to finish my products before I made another unnecessary purchase.
For the month of May, I've finished about 8 products and most of them consist of my skincare. Well, skincare always the easier to hit-the-pan. Ain't you think so?
This is actually my second bottle. I mentioned in my previous post here, that Aqualabel is a sister drugstore brand of Shiseido. So far I am lovin' the emulsion. It hydrates my skin very well and absorb very quickly without feeling greasy and oily.
It took me almost 8 months to finish this cleanser. This cream cleanser contains small beads that it can helps exfoliate when you cleanse your face. But I find it a bit too drying for my liking and it does string my eyes a bit then.
Repurchase? Nope. I still prefer my trusty Shiseido White Lucent Cleansing Foam.
Nivea Extra Whitening Cell Repair & Protect Body Milk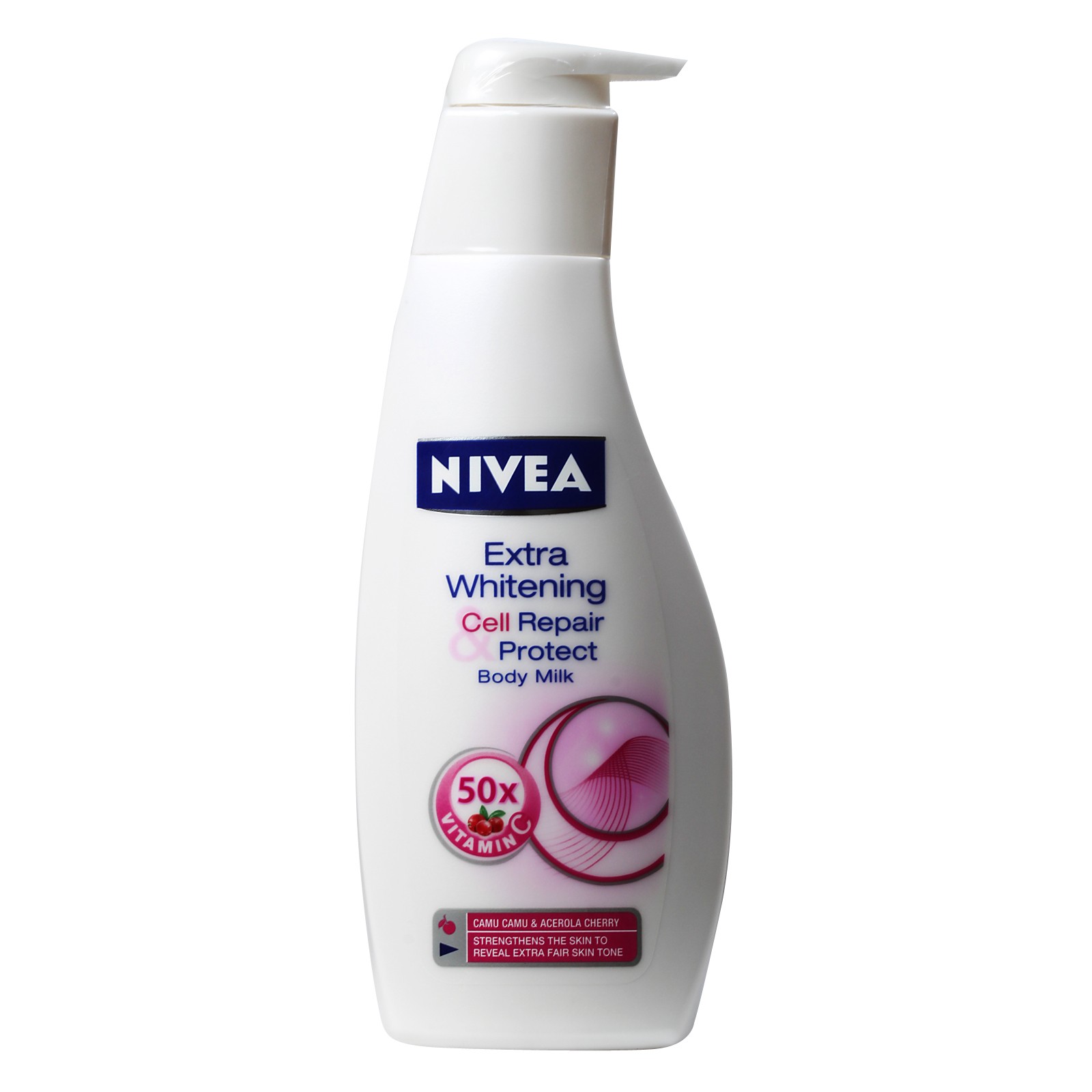 It says that this body lotion gives you 5-x more Vitamin C for healthy and extra fair skin. Honestly speaking, after finished up the whole bottle I did not noticed that my skin become fairer but it does helps to prevent my skin from de-hydration. The lotion smell like the sweet berry smell and it doesn't make your skin feel sticky and oily at all.
Repurchase? Might. Whenever I caught this on discounted rate. =)
Neutrogena Deep Cleansing Lotion
This is my 2345678 bottle that I've finished. I had previously reviewed on this cleansing lotion here. This cleansing lotion is my staple product. I used this as the first step of double-cleanse everyday. It doesn't leave any sticky and oily feeling after using this and best of all it did quite well in removing my face makeup.
Repurchase: Yes!
This is my first tinted sunblock I ever had in my stash. And it serves me so well that I couldn't believe I actually finished them. It has a slight shimmer that give me a dewy effect look without making my skin feel and look oily.
The texture is very watery and it blends very well into skin. If serves as a very good makeup base and giving your skin a brighter look.
Repurchase: Yes! I recommended it to my colleague and they loved it too.
Everyday Mineral Foundation in Golden Medium
This is my first every mineral foundation that I've tried and I am happy that this color suits me so well. I bought a few samples from EDM website and do a test-run and see which color suits me. I love how this look so natural on my skin and make my skin flawless.
Re-purchase: Yes. I had already re-purchase a full size of this foundation and pressed powder form.
The cute ball-a-like packaging is so cute to place in your hand and bag. EOS lip balm is an organic lip balm which glides smoothly on your lips without feeling waxy and sticky. The best of all, the Honeysuckle smells obviously sweet like honey drew that I feel like licking my lips all the time.
Repurchase: Yes!! I stocked up a few in other flavors as well.
Garnier Aqua Defense Essence
I first learnt about this when from the famous Taiwan Queens Beauty Show. The gurus mentioned that Aqua Defense Essence is almost dupe to the higher brands like Clinique Moisture Surge or H20+ Face Oasis. I love the gel texture and it spread easily into my skin feeling soft and supple. The hydration factor is fairly good and works pretty good for oily skin.
Repurchase: Might, if I could get a good bargain on this item again.
(PS: I bought this for less than RM10)
Share with me what's your finished products for the month and what's your favorite among all? ^_^