And so it's another beauty box subcription. Apparently Glamabox is a company owned by Lisa S. (The supermodel and HK Star Daniel Wu's wife). The box are doing awesomely in Hong Kong and has now expanded to Taiwan, China and Singapore. I've reviewed one previously
here.
The packaging of the box did not change ever since I subscribed with them last year. But this pink 'pizza' like box is so huge that I can store so many stuff in. I would much pretty if their box is smaller and compact so that you don't feel to little samples in there.
Their packaging goes like that with a pink paper and a Glamabox sticket wrap. Quite disappointed that they did not use any ribbon like what they did
last time
.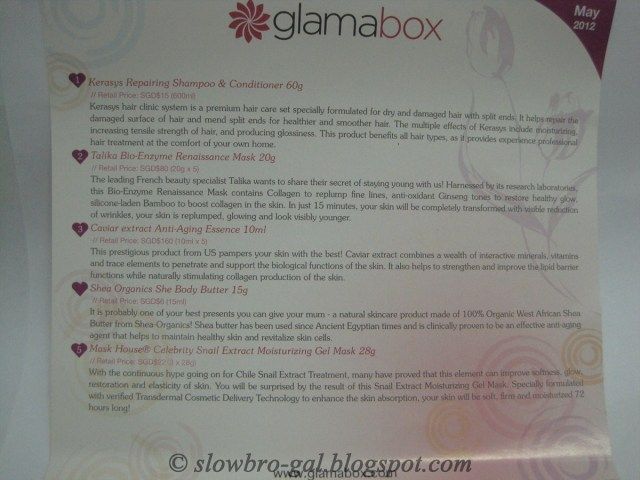 After I commented that they did not list down the product list on the box, they finally did revamp a bit which I glad they did.
And this is what I got for the month of May celebrating the Mothers' Day theme as well!!