Weeks ago, I have a note of parcel undelivered from Mr. Postman. Without any idea what will that be, I went to the post office and got my parcel. To my surpised, I got this PINK box!! (which is almost size of A4) Most people at the post office were looking at my pink color box and wondering what is that. *blush*
Have you heard of the famous Birch box from United States where users pay a certain amount of monthly subscription and receive the latest makeup samples from high end brands such as Stila, NARS, Kiehls, Smashbox and more. Early this month Singapore had launched it own version of Birch box called Bellabox!! And the pink color box is my FIRST BELLABOX!! :)) 
It was written on the box that I've gotten the Box 1 out of 3 different boxes. Feeling excited to see what's inside?? To my surprised here is it. Another box for you to open up!!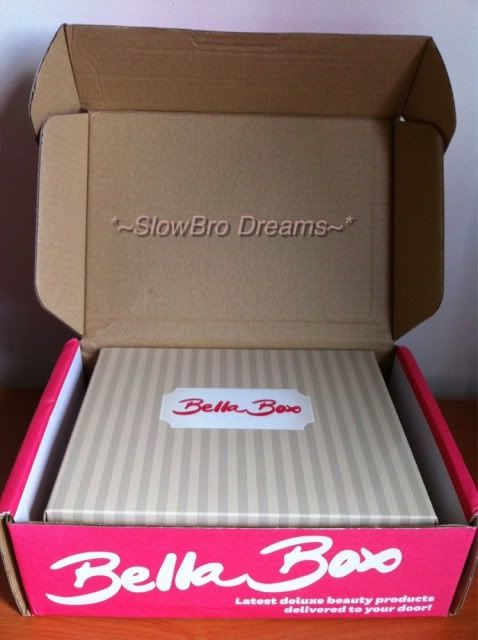 My brother commented that the open box above look alike the pizza box. Lol!! Initially the pink box are used to deliver and protect the actual box
.
For those who know me very well, I am a boxes collector and I LOVE boxes!!!