If you're into Japanese Gyaru Princess makeup, you can never miss out the famous Dolly Wink Makeup from Tsubasa Masuwaka. I've waited for this collection to arrive my local drugstore since last year and my wish came true!! =D
I couldn't resist their pretty packaging and also the raves online. So I went into the stores and got all of the eyeshadow palettes swatches for all of you.. :)) The packaging are awesomely cute I shall say!! Tsubasa really did her hard work in combining the eyeshadow color in a set..
The Dolly Wink eyeshadow comes in 4 different colors.
No.1 Brown
No. 2 Grey Pink
No. 3 Blue Orange
No. 4 Green Pink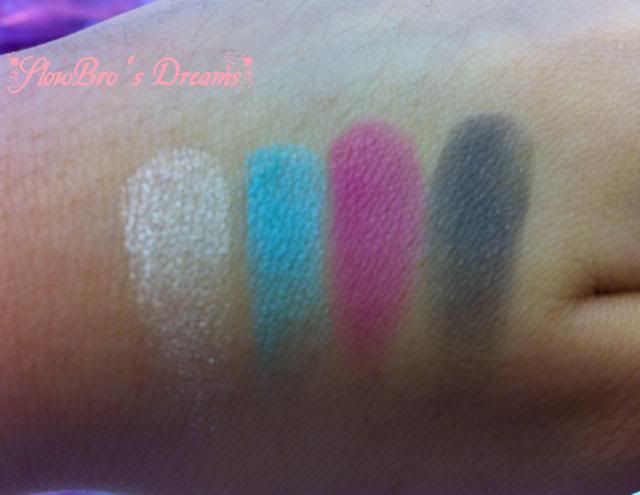 This pic is blur. Gonna re-swatched it again.
Besides the pretty eyeshadow palettes, Dollywink has two different cream eyeshadow; Gold and Crystal.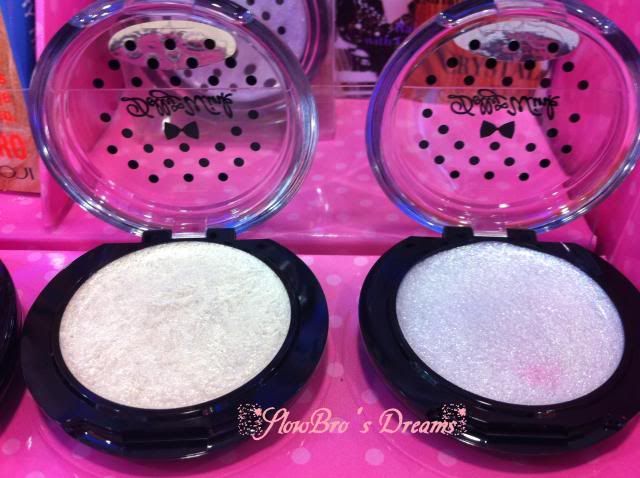 L to R: Gold, Crystal
The swatches on my hand turns very sheer, somehow I feel it looks like my JS Jelly Eyes but a drugstore version.
Now Dollywink are available locally in Watson or Sasa selling for S$32.90 or RM79.90. =) Get your hands on them if you're into it!! The only color I would probably get from this will be No. 4 Green Pink Eyeshadow. How about you? Have you tried them? Do share with me how do you think about this.