Remember my post about my
October Favorites
? I got a few review requests by my readers
Eva
and
Suzanne
on this!! One of my everyday-use concealer. Who doesn't want a perfect and flawless skin? Concealers usually do a good job of hiding blemishes by blending the imperfection into the surrounding skin tone. We can survive without a foundation base, but we couldn't survive without a good concealer. Agree or No? :)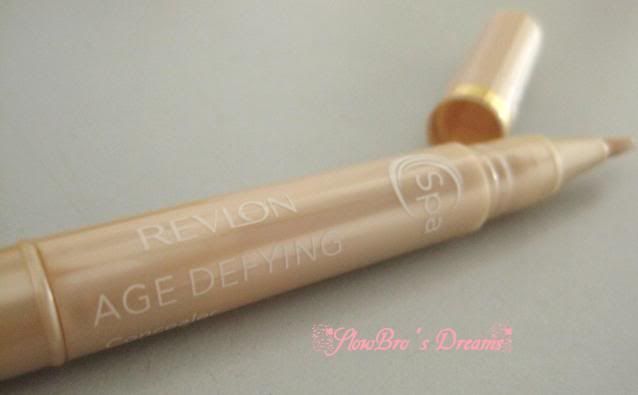 Revlon Age Defying Spa Concealer
instantly revitalizes and brightens the skin while protects against fine lines. The Stone Therapy minerals ingredient instantly energize stressed skin. Vitamin C fusion for brightens and antioxidants to help strengthen skin's natural defense systems.
Packaging: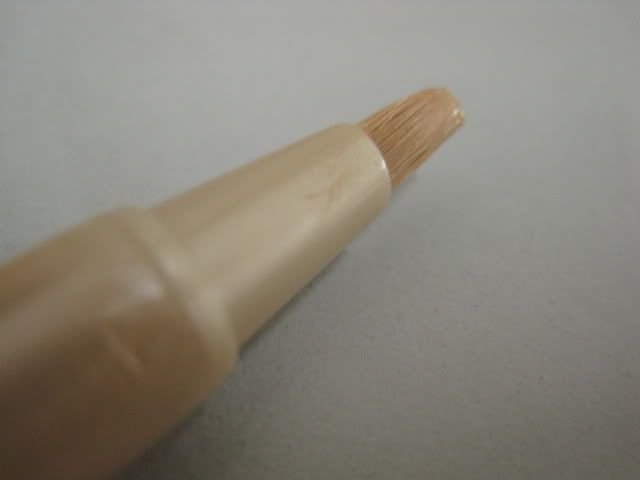 The packaging is very similar to the famous YSL Touche Eclat. It comes in a
brush pen
form where you may dap on the concealer. The brush is simply soft and dense. I find the click-pen are simply annoying though I enjoy the 'click-click' sound. Sometimes, I tend to over-click the pen and there'll be overflowing of the concealer on the brush. But it was much hygienic than the normal open jar packaging.
Texture: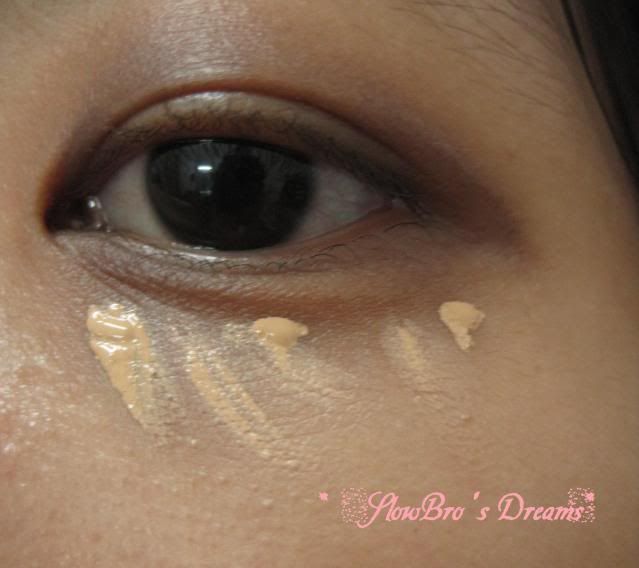 Note that I did not wear any eyeshadow, that is my natural eyeshadow on my lid
The texture is not very thick but it helps settle into my skin with no fine lines at all. Some concealer does conceal my dark eyes, but they're always the lines on. I'm using
Medium 003
which I find this color suits me the best
(NC30).
The color of the foundation may look scary and dark but once it blend into your skin, its natural.
Tips on how to use this:
•
Prepare face with your favorite moisturizer and your under eye with a light, non greasy eye cream. With this, your eyes won't be too dry and less fine lines.
• Using the brush, gently dab the concealer under eyes and where else needed on the face. Then blend with the pad of your ring finger (which won't apply too much pressure.)
• Blend it in using a patting, not rubbing, motion until it looks seamless.
• For optimal results, build coverage until your desired coverage level is achieved.
My reviews:
Revlon claims that their ingredients can help energize, brighten and strengthen the skin but I don't see any effect on my skin. Like I had mentioned, I'm using the
Revlon Spa Concealer
daily. I find very useful and hassle-free for everyday use. Especially with the packaging it is much travel friendly.
The best of it, it can conceal my very dark eyes circle effortlessly!! I was kinda amazed with the result. Not many concealer can cover my dark eyes circle well. Besides using this for my dark eyes circle, I'm using this to conceal my blemishes, scars and even out my redness on my nose. All I could say is it works awesome!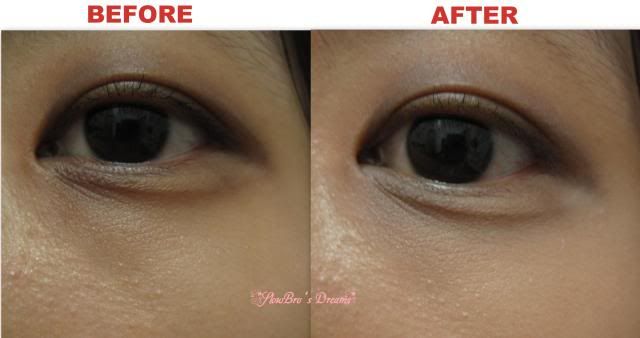 It may look greyish but this was before I set it with loose powder. Only sufficient amount is needed to get the result you desired. Don't apply too much as it may gets cakey.Overall, this is a very good concealer to have. For the affordable price and value, this is absolutely worth a try.
Rating: 4.5/5 Me likey!!

I bought this at S$19.90 (approx RM40) at Watson. This product are available in most outlets where Revlon products are sold. It comes with four different shades but we only got three shades in our country. :(
So far what concealer have you tried and works great on you? Do share.
PS: I'm kinda sad that they discontinued this.