When this product first came to Malaysia, I was tempted by their advertisement especially when this product is a major hit in Japan, selling one every 4 seconds since its launched.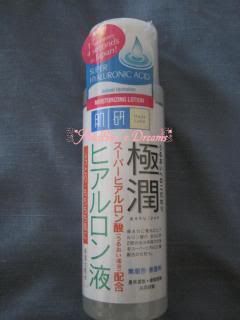 The star product
Hada Labo Super Hyaluronic Acid Lotion
contains advanced skin hydrating ingredient- the
Super Hyaluronic Acid
, with twice the moisture retention capacity of Hyaluronic Acid
(1gm of Hyaluronic Acid is able to hold up 6 litres of water)
. Amazing isn't it?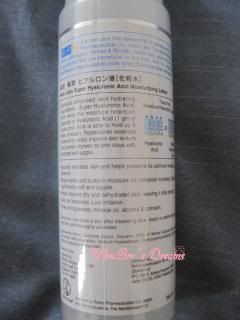 You must be wondering what is this 'lotion' for? In Japan, this as the second step in their skincare routine which we called as toner. Hada Labo contains
no additives, colorants, fragrance or mineral oil
which can be use on sensitive skin.The packaging of the product is simple. The nozzle on top
control the amount of product you use.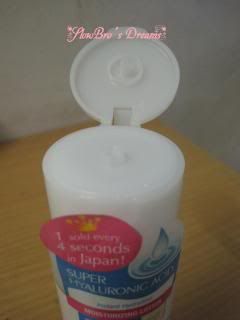 The lotion is colorless and fragrant-fee. You may feel more like water in your hand. As you can see in the pic the lotion is very watery, therefore a few drops is more than enough for your whole face. What I do is apply an appropriate amount of the lotion on my palm, rub it with my both hands and start patting it on my skin.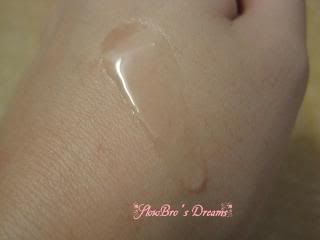 Pat until the product dry into your skin. Do beware it takes a moment for you to pat and pat on your skin. So this product is not suitable when you're on hurry. While patting, I do encounter some stickiness on my skin. But once it absorb into my skin, the stickiness went off leaving my skin feel soft and hydrated.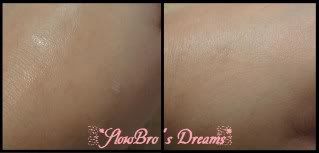 My skin looking glowy and hydrated on the right pic isn't it? This lotion helps to keep my skin
hydrated
and even
reduced my clogged pores
.
The bottle I'm using now is almost finish.
Rating: 4/5
Overall, this is a good product I would recommend to all of you if you want to keep your skin hydrated. With the affordable price and result, now you see why it is sold every 4 seconds in Japan. This product is widely available in Guardian now.