I was browsing around Watsons last few weeks and something caught my eyes. The Maybelline Color Tattoo 24 Hours Cream Gel Shadow from their Eyestudio collection finally hit the shores. I'm so excited that I just wanted to lug all of them back home.
I've been reading a lot of raves about this in states and here we are! The Color Tattoo eyeshadows claim to be smudge-proof, crease-proof and wear for 24 hours. I don't remember that I need to wear makeups for 24 hours but you never know. I bet these may come very useful for flight attendant or if you need to travel for 23 hours?? O_o
Much as some say this maybe a dupe of the infamous MAC Paint Pots or even MUFE Aqua Cream Shadow. Probably because their packaging were in a jar and the texture are creamy. Although there have 10 different colors available in States, but I am glad they did bring it as much as 8 colors here which consists of neutrals/brights and matte/frost.
Here's the close-up of the shades:

The moment I try to swatch them on my hand, gosh I have to tell you that I love their texture of the cream shadow!! It's really creamy, smooth and very pigmented. I find these Color Tattoo texture creamier and thicker than my Benefit Creaseless Cream Shadow.
However, I find that 1 or 2 colors isn't as smooth as the others upon application. The shimmery finish are better than the matte ones. Refer to my swatches below and you'll understand what I mean.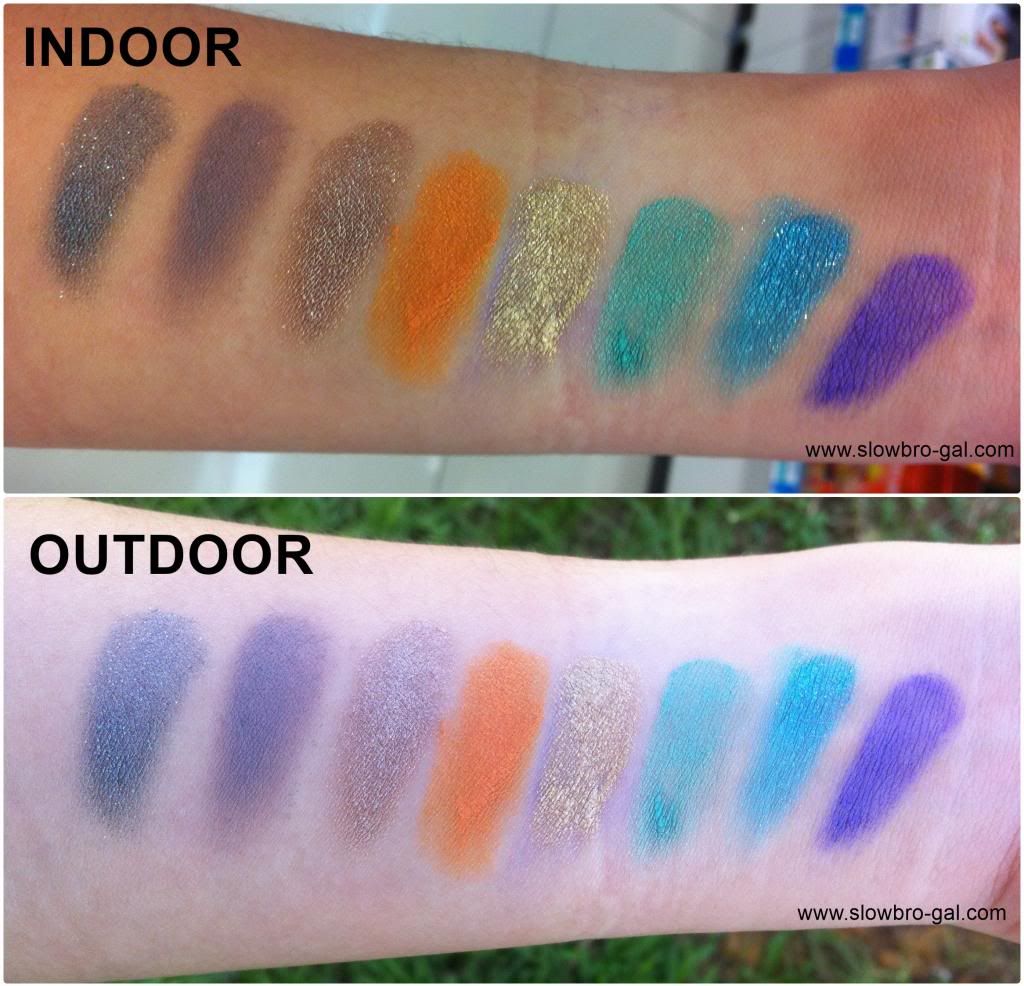 The colors are so vibrant and bright isn't it? Personally I find Fierce & Tangy, Edgy Emerald and Tenacious Teal a very unique color.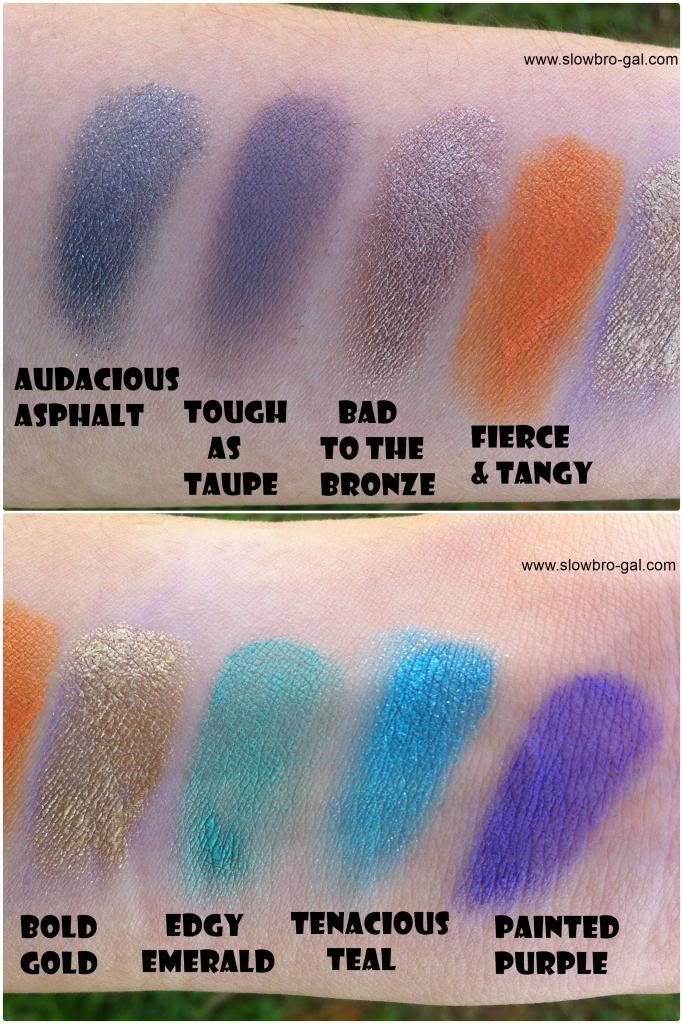 I am very particular with eyeshadow that smudge and budge towards the day because it may drained your whole eyes looking like a monster. (Lol!)

I tried to rub it off gently and vigorously till my hand is a bit red, the color doesn't smear in a bit.

So, I did a waterproof test on the Color Tattoo Eyeshadow. How does it flares? They pass with flying colors!! Even after rubbing them under the water, it doesn't smear.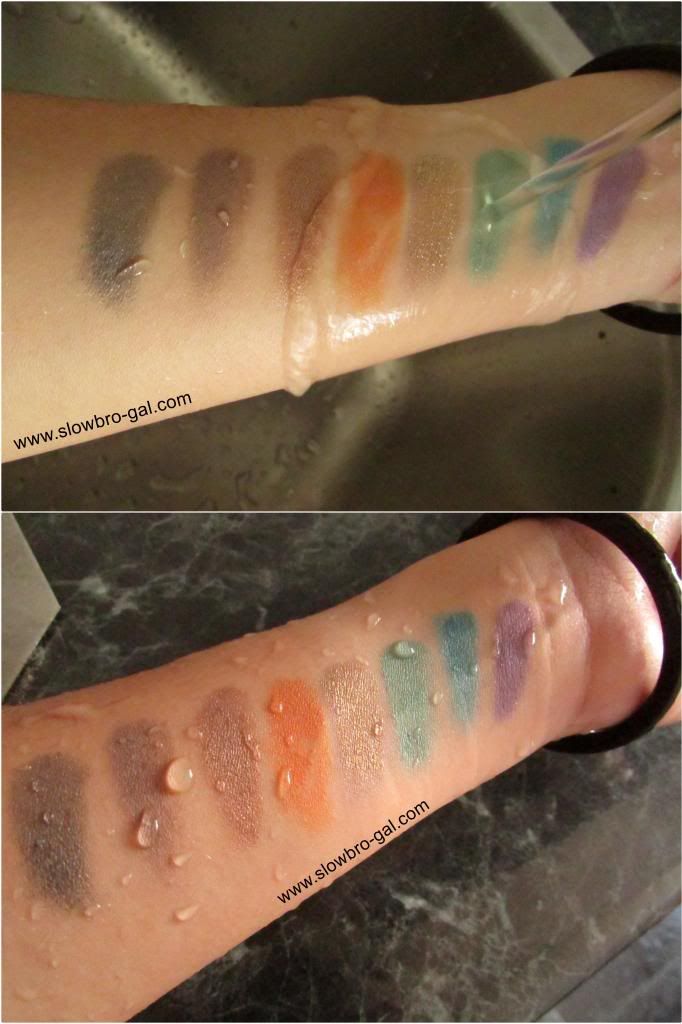 Of coz after all the tests, I finally lugged few of them back home with me. I used this as my eyeshadow with no primer or concealer, and my eyeshadow stayed for more than 10 hours without any crease/smudge. Overall,

I absolutely blown away by how waterproof, smudge-proof and long-lasting these eyeshadow are.
Definitely live up the name of Color Tattoo!
The Maybelline Color Tattoo Eyeshadow can be use as eyeshadow base, eyeshadow or even eyeliner. For the price of $15.90 (Introductory price $12.90 now at Watsons), it's definitely a star buy product. If your wallet couldn't give in for MAC Paint pots, the Maybelline Color Tattoo definitely a drugstore dupe that you're searching for.
Now a little surprise to cheer up the week, I'll be giving out ONE (1) Maybelline Color Tattoo Eyeshadow of your choice!
What color of Maybelline Color Tattoo Eyesh
adow you want t

o win
and why??
(Give me your most creative answers!)
All you have to do is answer the question and fill in the form below.

Open internationally.

Winner will be selected by the bf on 21st January 2013. =)