Weekends always fly by and did you have a great weekend and Easter holiday? Today is Monday and let's get away our Monday blues with Katy Perry's songs! So today I gonna sing along with one of my favorite song -
Teenage Dream.
So you have heard about the
OPI Katy Perry Collection.
The nail polishes are named under all her songs. =)
OPI Katy Perry Teenage Dream
is a very pretty medium pink base polish with silver glitter sparkles. It has a variety of glitter - lots of pink, plus some rainbow glitter and tiny sparkles. How cute and girly isn't it?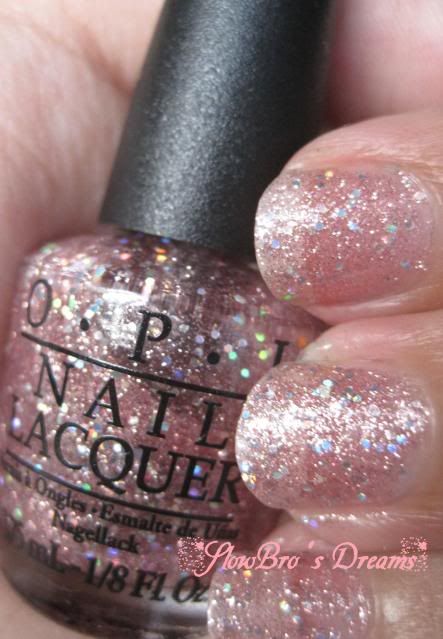 I love how the pink shiny glitter works on my nails. Absolutely cute and feminine. But this nail polish doesn't have an opaque base. Nevertheless, I love how it looks like and I think the coverage could be build by extra coats.
I actually used three coats on my nails and yes you can still somewhat see the whites of my nails. The fomula is a bit thick a bit like jelly-texture and it sticks a lot to the brush. And yeah, itt dries really fast too. I really like how this nail polish works!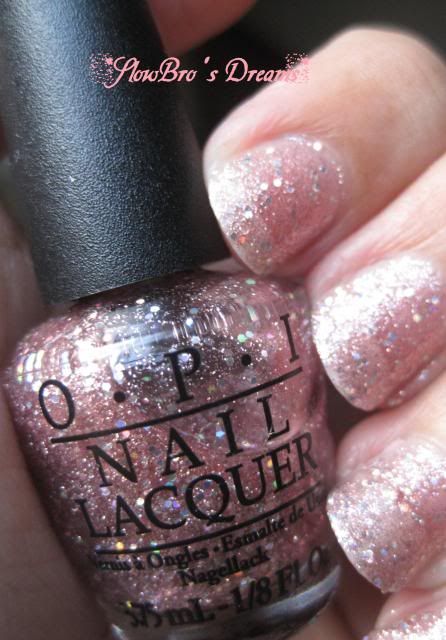 When I put on Teenage dream, the first coat was okay for me because it is not opaque. But when I starts my second coat. I started to feel "wow!". It look pretty because I've never like glittery polishes. Yet this is amazing coz their glitter is just nice and a bit 3d. It's much shinier than seen in the pictures and they look very dreamy.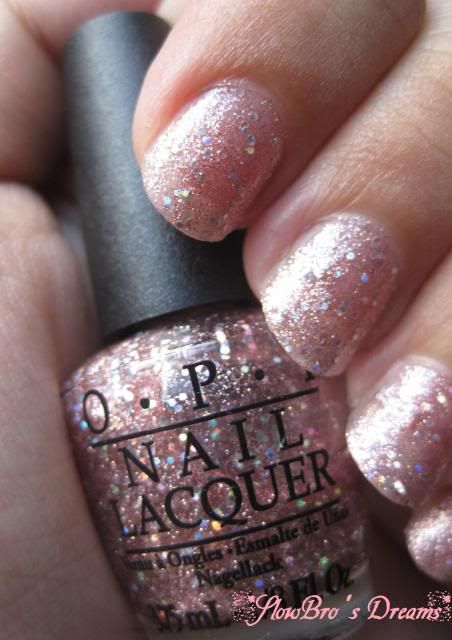 Hence, even the boy said he likes this nail color. =) This definitely brightens up my Monday mood. The only drawback is that 3 coats of layering seems to be bother me. I don't fancy layering though, but it's still deserve to be pretty. Honestly, I think it will look very well with
Black Shatter.
(I will review it on next post)
Giveaway coming up soon. Stay tune and enjoy your week!!