As told I never into any nail polishes because I do not have nice nails. I have a baby short nails though.  So I broke my own record this year in hauling some nail polish previously and I got addicted!! Initially I get hooked with more nail polish and get the OPI Black Shatter from Katy Perry Collection. Need not to mention how famous the Black Shatter are (you can see it's in the blogsphere)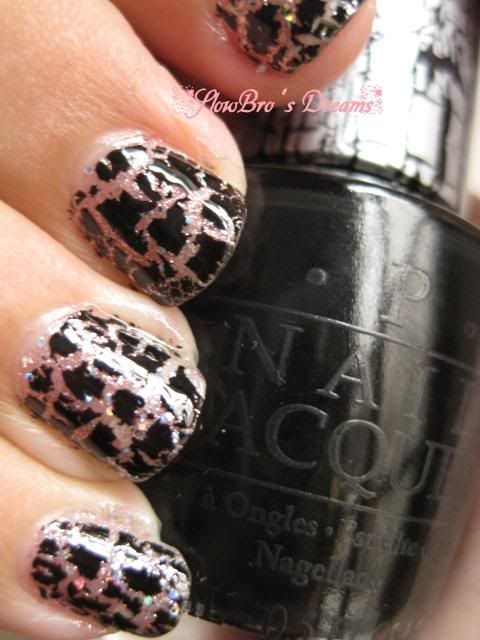 Black Shatter with OPI Teenage Dream
Black Shatter which is "a deep asphalt black with a shattered texture" which you simply paint a thin layer of the black varnish over any color of your choice and  watch the black coat shatter and crack into leopard print effect as it dries. Black Shatter was launched together with Katy Perry Nail Collection.
Ingredients/ Texture:
OPI Black Shatter is very thick and doesn't apply smoothly. It dries extremely fast in matte and cracked within seconds after application. So it is advisable not to apply layer and layer again. The size of the crack it depends on how thick is your nail polish applied. Example shown below pics: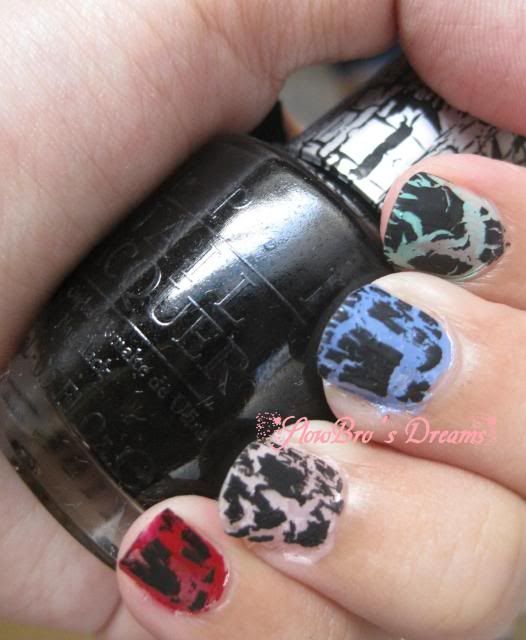 Isn't both 4 colors come with different size of crackle and dries matte in color?