Hello girls!!! Anyone missed me?? Life's been really busy and hectic for me once again...Sorry for being MIA almost a month. I'm on the midst of moving house therefore room are in mess and too many things to be done. :( Please bear with me for a moment ok?
Does anyone one of you here loves eating marshmallow?? 
I believe most of you have seen the latest product from Kao Biore - The Marshmallow Whip Facial Wash.
When
thesamplestore
sent me this, my first impression was: "It was sooo cute...look exactly like egg shape"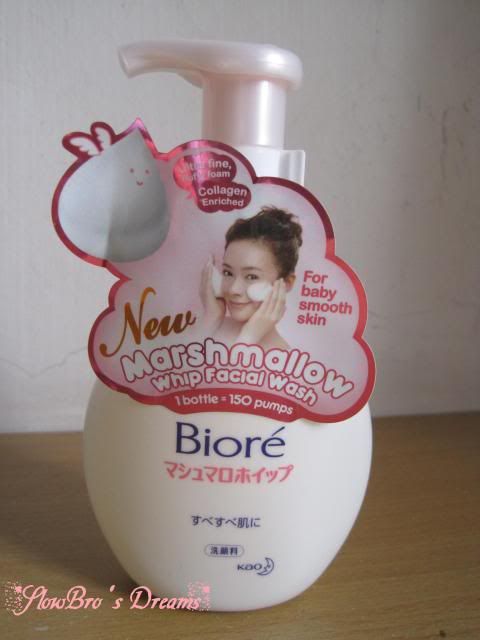 They says:
Marshmallow Whip Facial Wash boasts collagen (help moisturise the skin) and

 

ultra fine, high-density foam. The high-density foam is supposed to act as a "cushion" between the hand and face during cleansing, reducing pressure and stress on the skin.
Most Japanese girls uses foaming net to foam up their cleanser which can minimal stress causing on face.
(Probably that's why they have good-oh-skin?)