How many of you have actually practices the
double cleansing concept
everyday? Double cleansing means that you clean your skin twice. The first time to remove makeup and the second with your normal facial wash. I was taught by my beautician that this may helps improve your skin condition and prevent clogged pores.
Today I gonna review my current staple skincare product. The
Neutrogen
a Deep Clean Cleansing Lotion.
I've been using cleansing lotion to double cleanse my face instead of cleansing oil as I found cleansing oil clogged my pores.
(I guess is just for me
)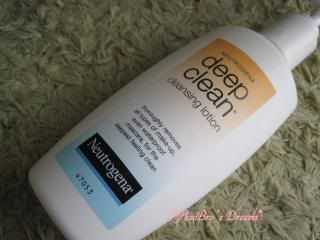 I was first introduced by Chris to this product and was quite skeptical about it. But it turns out much more better than I expected. Let's see how.